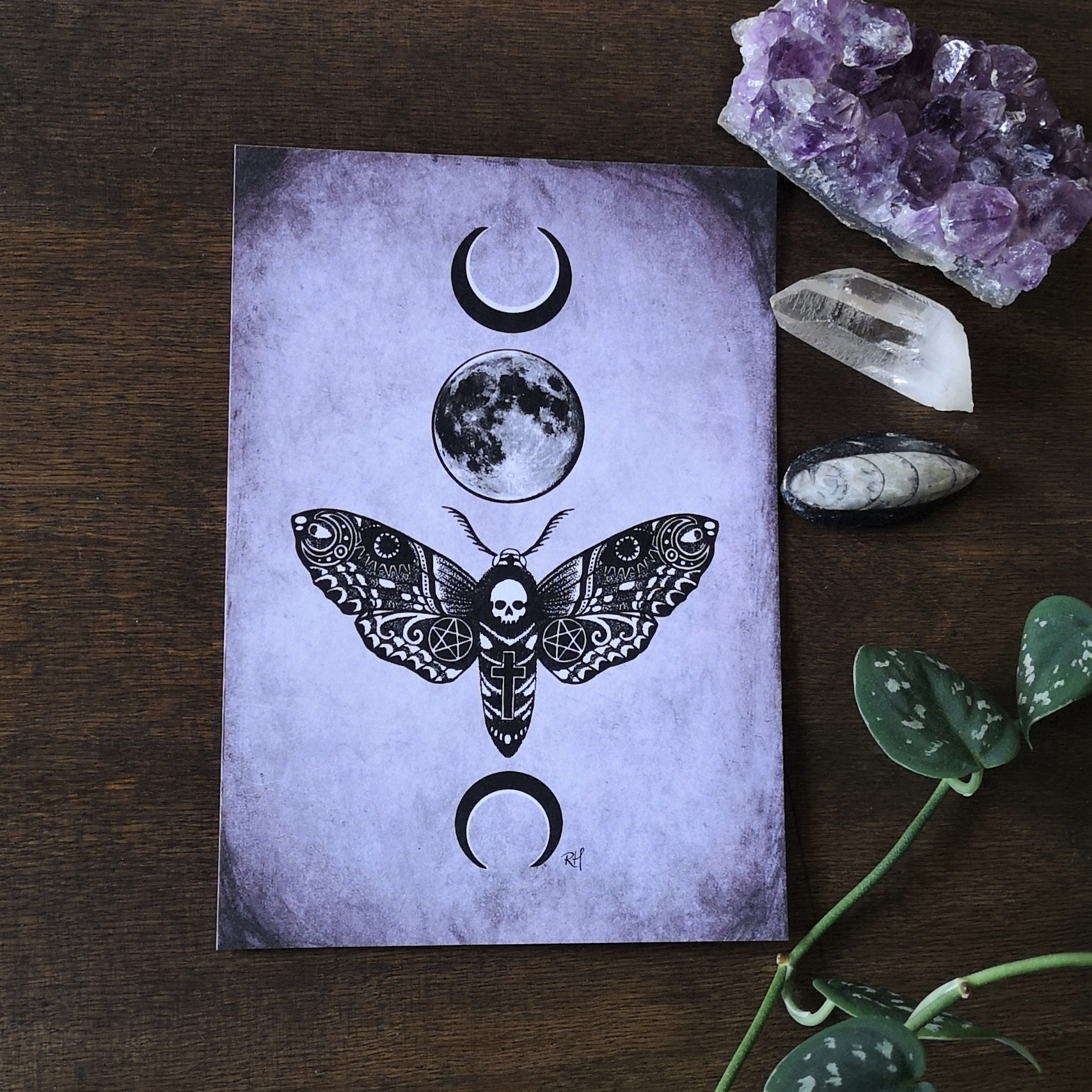 ALTERNATIVE WHOLESALE ART PRINTS
Welcome to my wholesale page.
I'm Rae, I run a small independent business in the UK.
My range of gothic, witchy and rock n' roll art prints are perfect for gothic home décor and gifts. They make an eye-catching addition to gothic shops, independent gift shops, spiritual shops etc. I also supply wholesale greetings cards. 
If you are interested in becoming a stockist I look forward to hearing from you, please email: 
raehenry@hotmail.co.uk 
Wholesale Prints Details:
Size: Approx. 5×7 inches
Supplied In Packs Of 5
Supplied With Backing Boards
Supplied In Clear Protective Bags
Designed & Printed In The UK
High Quality Card From Sustainable Sources
Scroll Down To View All Designs Currently Available For Wholesale.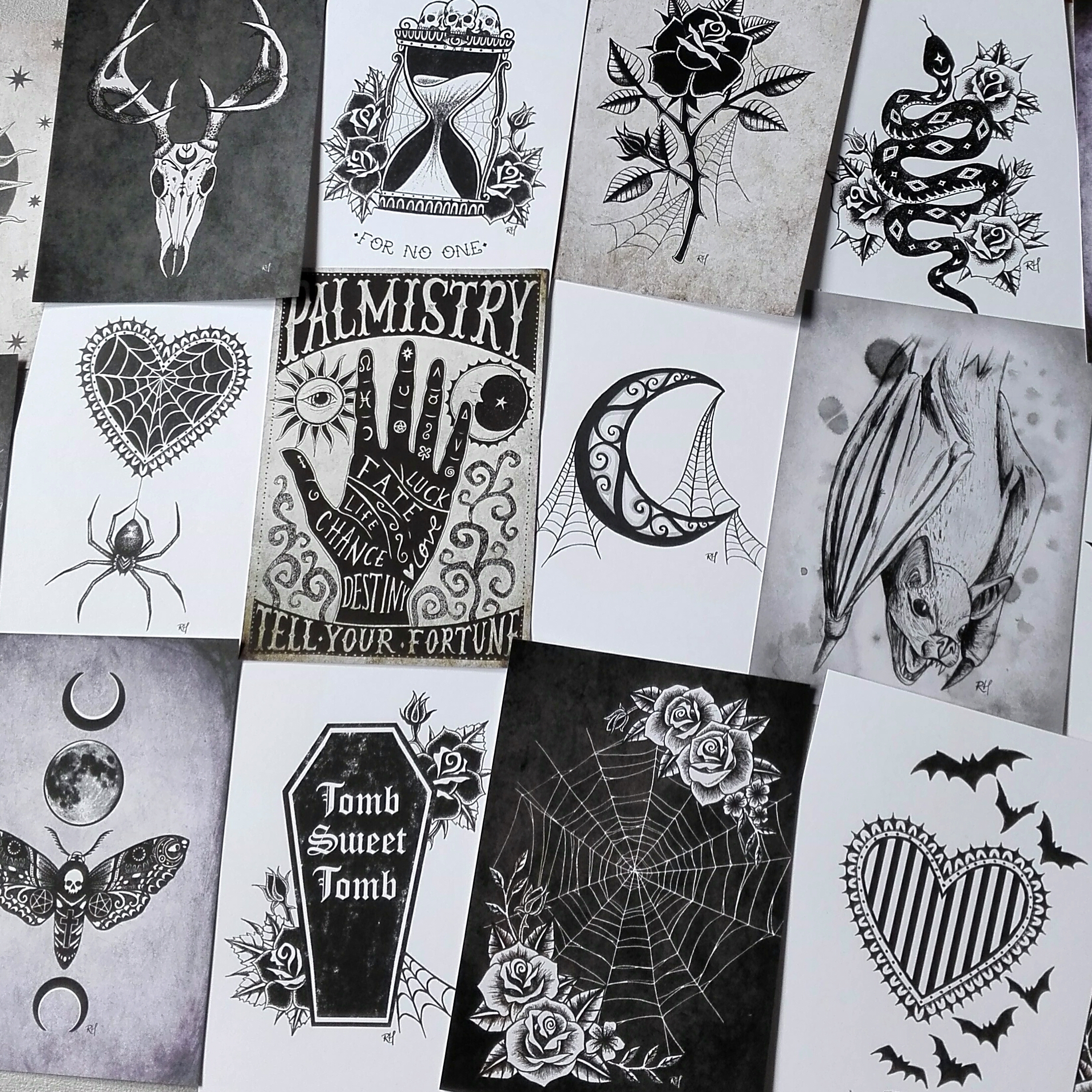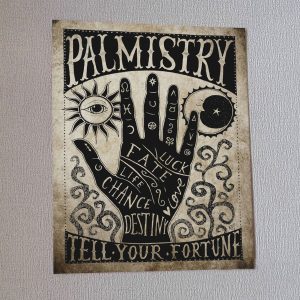 Palmistry Print Sepia
SKU: AP01-S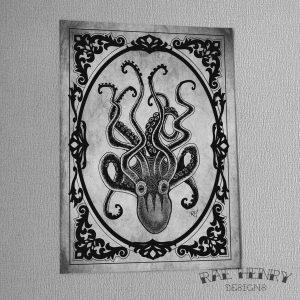 Vintage Sun Print
SKU: AP05-SS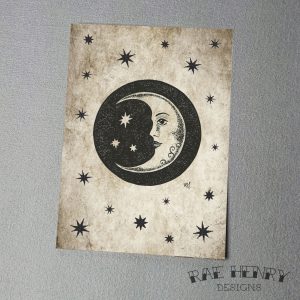 Vintage Moon Print
SKU: AP05-SM
Palmistry Print Grey
SKU: AP01
Deer Skull Print Dark
SKU: AP23-D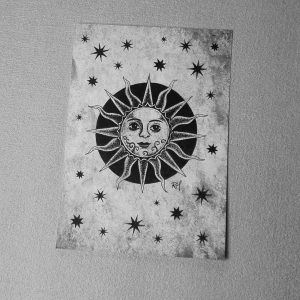 Vintage Sun Print Grey
SKU: AP05-GS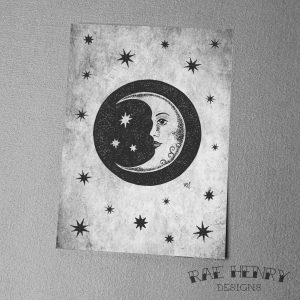 Vintage Moon Print Grey
SKU: AP05-GM
Moth and Moon Print Purple
SKU: AP15
Cobweb Moon Print
SKU: AP07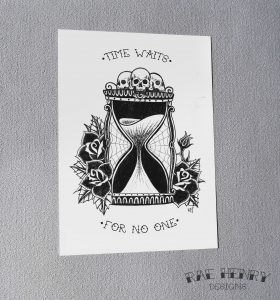 Hourglass Tattoo Print
SKU: AP08
Deer Skull Print
SKU: AP23
Web and Roses Print
SKU: AP10
Bats Heart Print
SKU: AP11
Tomb Sweet Tomb Print
SKU: AP12
Black Widow Print
SKU: AP13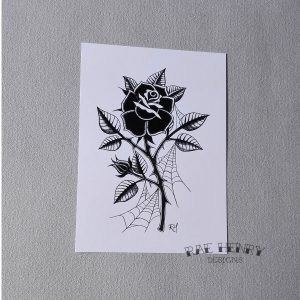 Black Rose Print
SKU: AP14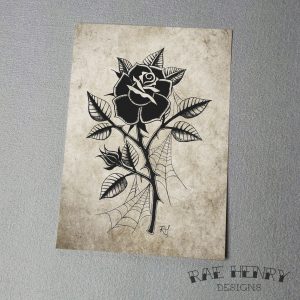 Black Rose Print Sepia
SKU: AP14-S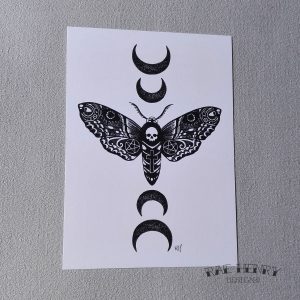 Tattoo Moth Print
SKU: AP16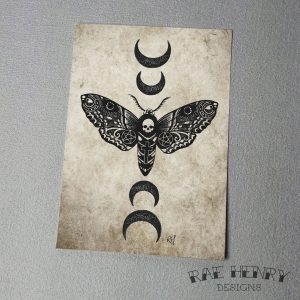 Tattoo Moth Print Sepia
SKU: AP16-S